As seen on
Dr. Joey's Favourite Flavour!
"GoodFlourCo. is hands-down my favorite gluten-free flour on the market today."
- Cityline's Nutritional Expert
SHOP FLOUR
So, what are we making TODAY?
Regular price

Sale price

$13.49

Unit price

per
swipe right
We put the super in superfood
Low
Sodium
Just a pinch (5mg) of sodium per serving. That's way less than the other guys.
Low Net
Carb
We all know carbs are the enemy. That's why our blends have less of them.
High
Fibre
Get a whopping 18% of your daily recommended fibre in every serving!
We put the super in superfood

Gluten-Free

Xanthan-Free

GMO-Free
*amounts based on all-purpose baking flour. Serving size 30g.
100% Plant Based
Unlike the other guys, we keep the barnyard out of our blends.
No dairy, no eggs -
hey, this is flour people, let's keep it simple.
All of our ingredients are carefully selected and milled to ensure we are completely free of all major allergens. No worries.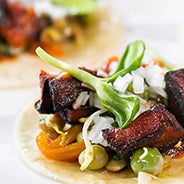 OUR STORY
What happens when
a classically trained
French chef finds out she
can't tolerate gluten?
find out
Chef Jen Peters
Chef Hamid Salimian
Good for you & tasty too!
TRUSTED SUPPLIERS OF GLUTEN-FREE GOODNESS TO: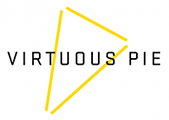 CERTIFIED WHERE IT TRULY MATTERS.
The best product OUT on the market
As a restaurateur, I constantly look for new and improved products for our recipes. Our restaurants have used just about everyThe Good Flour Co. product and have always found them to outperform competitors (even non gluten-free options). In my opinion this is the best product out on the market."
Chef Angus
The flour really gives incredible results
There are so many gluten-free flours on the market but not ones that are created from simple ingredients and without unwanted binders. The Good Flour Co. flour really gives incredible results."
Chef Watanabe