Artisan Fish Batter Mix
Our Artisan Fish Batter Mix is a hassle-free 'beer'-style batter recipe that will have you cooking crispy fish and chips and crunchy onion rings with no guesswork or failed experiments. Just add water.
Regular price
Sale price
$13.49
Unit price
per
Sale
Sold out
Risk-free! 100% happiness guaranteed.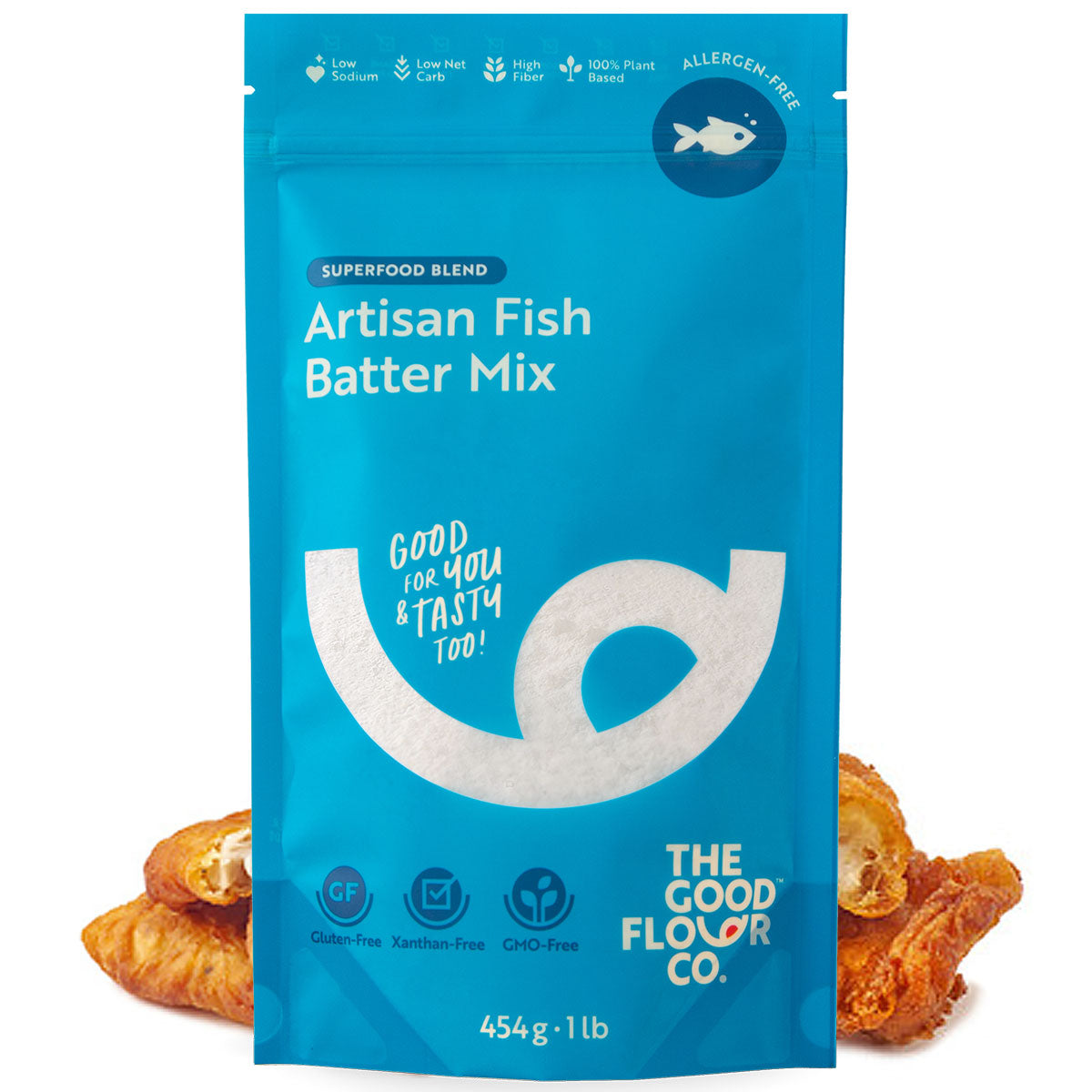 Dusting the competition.
*amounts based on 100g serving size .
NET
CARBS
FIBRE
POTASSIUM
(GOOD!)
SODIUM
(BAD!)
GLUTEN-
FREE
ALLERGEN-
FREE
ADDITIVE-
FREE
The Good Flour Co.
Artisan Fish Batter Mix
65g
17g
350mg
15mg
Robin Hood
Gluten-Free Flour
84g
0g
114mg
20mg